Everything new and exciting at Bayside Corals for August, 2021.
COVID Restrictions Lifted, Yay!

Weather and health restrictions permitting, we are planning to resume the annual
Bayside BBQ
 sometime this summer. Please keep checking back on our website and 
Facebook
page for more details.
Neptune SKY LED Available for Pre-Order!

Bayside Corals
 is now taking pre-orders for the new Neptune 
SKY
LED aquarium lights.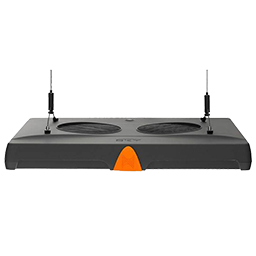 •
Neptune SKY LED
...
$1,129.99

You can place an order online or contact us at 306-382-4222 for more information and availability (estimated delivery date is late August to early September).
YouTube Channel

Have you
Subscribed to our YouTube Channel
yet?
Bayside
 has resumed new weekly content. Check it out! When you 
subscribe
and 
like
our
Facebook
page, we'll enter your name in a draw for a container of 
EzeClean
.
Indo Live Rock

The moratorium and ban on harvesting and collecting live rock has been lifted in some regions of the world, and
Bayside Corals
 is pleased to make a
Limited Supply 
available. It's priced @ $19.99 per lb, and there's no minimum quantity for purchasing. Please visit our store and browse our in-store bins of live rock!
New Coral Shipments

Bayside Corals
 continues to receive regular fish and invertebrate shipments, and has recently added many outstanding corals to our viewing tanks. Come visit our store and check it out! We now have up-to-date in-stock lists of all livestock and corals which can be accessed through the following links:
•
Bayside In-stock Fish
•
Bayside In-stock Invertebrates
•
Bayside In-stock Corals
•
Bayside In-Stock WYSIWYG Corals
If you're planning a trip in from out of town to look at a particular coral or marine entity, we do recommend that you give us a quick call prior to ensure availability (306-382-4222). Alternately, you can always place an online order to reserve anything for in-store pickup. We do take backorders for any drygoods, so even if something is temporarily out-of-stock it can still be ordered online. As always, the helpful and knowledgeable staff at
Bayside Corals
 is here to help you anytime!