Boxing Day 10% Off: Dec 26 to Dec 31 Only!
Just a reminder that
Bayside Corals
 will be closed over the
Christmas Holidays
, from Thursday to Friday
December 24-25
and Friday
January 1, 2021
. Check our retail location in Saskatoon for exclusive in-store specials. From all of us at
Bayside Corals
, we wish you and yours a safe and festive holiday season!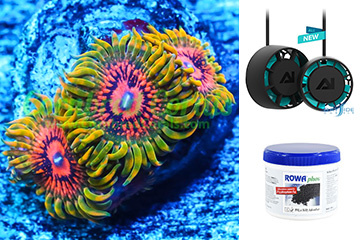 All purchases of $100 of more will enter you to win a single polyp of 
Grand Master Krak
 palythoa. There will be another draw for an Innovative
Marine Nero 3 wavemarker
and a 250ml container of
RowaPhos
.
All online orders placed for corals or livestock will be shipped after January 1, 2021 to avoid the holiday rush (which can typically cause delays in shipping).